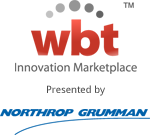 San Diego, CA - August 22, 2012 - Nasseo, Inc. is a medical device company that has been selected to present its dental and orthopedic technology at the World's Best Technology (WBT) Innovation Marketplace 2012, presented by Northrup Grumman. Nasseo is among an elite 130 companies and technology innovators from across the globe that have been chosen by the WBT Selection Committee to present their technology at WBT 2012, the premier showcase for innovators in the fields of life science, nanotech, material science and information technologies.

"We are pleased to include Nasseo, Inc. in this choice group of emerging companies and technologies to our exclusive forum of institutional investors, angel investors, and corporate licensees," said Paul Huleatt, CEO of the WBT Innovation Marketplace.

Nasseo's first product, the Nasseo TiArray™ Dental Implant system, integrates its proprietary surface modification technology to improve osseointegration. Many dental patients are currently advised not to obtain implants due to high failure rates. These patients include individuals with poor circulatory health issues, such as diabetes and smokers, and individuals who have taken bisphosphonates for an extended period of time. Nasseo's dental implant system targets this large and growing patient demographic.

Dr. Garrett Cale Smith, PhD, Nasseo's Co-Founder and CEO, co-invented the technology in an effort to provide better solutions for patients and clinicians. Dr. Smith says, "When implants fail, dentists lose time, money, and patient confidence. The dental industry continues to modify implant surfaces utilizing grit-blasting and coating techniques which do not take into account the porous structure of bone at the molecular level. Nasseo's novel surface modification technology aims to provide smarter and stronger bone-to-implant bonding to create better treatment options for both patients and dentists."

Today's WBT Innovation Marketplace announcement is the latest recognition for the medical device company. Nasseo recently received top prize in both the UCSD Entrepreneur Challenge Executive Summary and Business Plan 2012 Competitions, the first company to accomplish this in the same year. The company, which has already closed on its seed financing round led by a leading dental clinician, looks forward to the WBT Showcase. Nasseo will present its technology at this deal-focused event to seasoned venture investors and Fortune 500 licensing scouts representing a variety of growth oriented industries.

Dr. Smith says, "To have our work recognized in this way by one of the most prestigious events in the technology industry is a great source of motivation for us. Ultimately, we feel the WBT Innovation Marketplace is recognizing not only Nasseo's unique technology, but the current market and patient need for stronger-bonded and longer-lasting dental implants."

The WBT Innovation Marketplace will showcase select companies on October 24-26, 2012 in San Diego at the Convention Center.